Sorry for the corny title… I thought it was clever and just had to do it! Understandable, right?
But anyways! I read this REALLY great article about eggs on Runner's World. Yes, eggs. Yummy yum yum. If you've read my past few WIAWs, you  know that I've been loving eggs lately and trying to incorporate them into my diet more often. I love eggs! They're SO good and good for you! But so many of my friends hate them or just won't eat them (shoutout to my girl, Lily!) Anywho, I thought I'd share this article with you guys for two reasons… 1) because its super interesting and full of great info! and 2) its almost Easter! AKA the best time of the year to LOVE LOVE LOVE and appreciate eggys!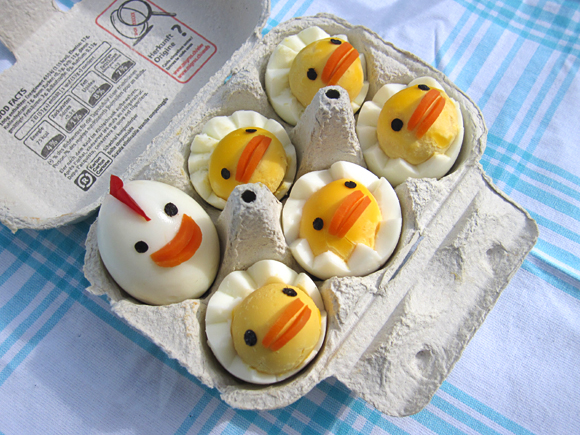 The article was named Sunny Side Up and talked about why eggs are essential for runners. It started out with 5 reasons runners should incorporate them into their diets…
TO SLIM DOWN

In a study, dieters who had eggs for breakfast achieved a 60 percent greater weight loss compared with those who began their day with a calorie-equivalent bagel. Researchers theorize the quality protein in whole eggs (13 percent of the Daily Value) helps control appetite. What's more, egg protein is easy for your body to absorb, which makes it a good muscle-repair food after a long run or tempo workout.

TO PROTECT (YES, PROTECT) YOUR HEART

Numerous studies have debunked the link between eggs and heart disease. In fact, research shows that eating several eggs a week results in cholesterol particles that are less likely to spell cardiac trouble. What's more, a unique protein found in egg yolks blocks platelets (the cells responsible for blood clots) from clumping together inside blood vessels, thereby minimizing heart-attack risk.

TO FIGHT INFLAMMATION

Whole eggs are one of the best sources of the nutrient choline (one large egg has 30 percent of your daily value, mostly in the yolk). Besides playing a key role in brain health, choline helps keep the body's circulatory system clear of compounds that would otherwise cause inflammation, which can lead to disorders ranging from muscle swelling after a hard workout to diabetes and Alzheimer's disease.

TO MAINTAIN BONE STRENGTH 

Eggs are one of the few natural sources of bone-building vitamin D. One egg supplies 10 percent of the Daily Value. Brands like Eggland's Best have double that amount.

TO KEEP YOUR VISION SHARP

Yolks contain the pigment lutein, which helps prevent age-related macular degeneration (a leading form of blindness). And while spinach and other greens contain higher amounts of lutein, eggs provide a more absorbable form.

[source]
Then they cracked some common, eggs-celent questions! (I crack myself up… hahaha okay no more egg jokes)
BROWN OR WHITE?
Nutritionally speaking, they're the same.
IS CAGE-FREE BETTER?
For the hen maybe; for your health most likely not.
OMEGA-3 EGGS—WORTH IT?
Yes. One yolk equals one ounce of salmon.
GO ORGANIC?
The nutrition jury is still out, but it's an earth-wise choice.

[source]
Runner's World finished off the article with some eggs-celent (last one I promise) recipes!
Fast Food
Pre-and postrun egg dishes in 20 minutes or less

5 MINUTES: Breakfast
Microwave two eggs, scrambled. Serve inside a warmed, blue-corn tortilla and top with crumbled queso cheese, cilantro, and salsa.

10 MINUTES: Egg-drop soup
Bring 14-ounce can chicken soup, 1 Tbsp ginger-peanut sauce, and 2 cups bok choy to a simmer. Stir in 2 eggs, beaten. Top with peanuts and basil.

15 MINUTES: Egg salad
Spread toast with mix of 1/4 cup minced scallions, 1 Tbsp parsley, 2 hard-boiled eggs, and 2 Tbsp yogurt dressing. Top with jack cheese; broil.

20 MINUTES: Skillet dinner
Heat mix of 4 eggs, 2 Tbsp fresh herbs, and 3/4 cup greens until eggs are almost set. Add tomato slices. Cover; remove from heat; stand 2 minutes.

[source]
YUM!
Do you like eggs? Or eat them and notice any difference in your running? 
XOXO,
Caroline